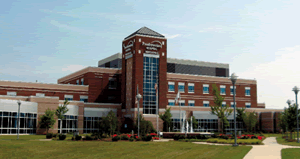 Charlotte's high-quality business community, housing, schools and cultural amenities leave no doubt that the same standards would apply to health care. And, in fact, the region is flush with excellent health-care providers and a broad, sophisticated network of professionals and organizations offering everything from primary and emergency care to preventive maintenance and high-tech procedures.
No matter where you live around Charlotte, you'll find excellent health-care facilities nearby. As the city has grown, hospitals, physicians' groups and other health-care providers have expanded beyond Uptown to also serve the suburbs. Health-care services in neighboring counties have expanded as well.
While you can still find traditional fee-for-service practices, managed care is widely available and accepted here. The area has many health-maintenance organizations (HMOs), preferred provider organizations (PPOs) and point-of-service (POS) plans. Of course, the managed-care plan you pick will influence your choice of physicians, so check that program's rules before you select your new physicians.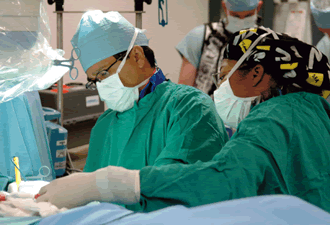 In recent years, many smaller practices have consolidated, while hospital-affiliated management groups have purchased others. So, these days you'll find more and more Charlotte-area physicians practicing in large clinics. Nevertheless, you can still find a few physicians in solo or two-doctor practices. The city also has many health-care professionals in fields of specialty ranging from dentistry and chiropractic to optometry and podiatry. If you need nonemergency care but don't yet have a family physician, you can visit a minor-emergency or urgent-care center.
If you need hospitalization, managed care probably will dictate your choices here as well. Charlotte has two major hospital systems – Carolinas HealthCare System and Novant Health/Presbyterian Healthcare. Both systems grew as a result of a push toward integrated systems that help keep costs low. They offer excellent treatment and are continually expanding to provide a full range of services in order to satisfy managed-care contracts and solidify their patient base. Together, the two systems operate MEDIC, the county's ambulance system.
Carolinas HealthCare is the largest healthcare system in the Carolinas and one of the largest publicly-owned systems in the county. As the flagship hospital with 861 beds, Carolinas Medical Center is located at the edge of Myers Park.
Soon to be part of the CMC campus is Levine Children's Hospital, an $85 million project that will focus on pediatric care. The hospital is scheduled to open in 2007.
In 1906 the Sisters of Mercy established Mercy Hospital, which became part of the Carolinas HealthCare system in 1995. Located in the Elizabeth neighborhood, CMC-Mercy houses 305 beds within its facility.
Carolinas Medical Center opened CMC-University in 1985 and CMC-Pineville off Park Road and Highway 51 in 1987. Both facilities serve the growing suburban areas of Charlotte.
The other healthcare giant in Charlotte is Presbyterian Healthcare, an affiliate of Novant health. The flagship hospital, off Hawthorne Lane in Elizabeth, began as a 20-bed hospital in 1903 and has grown to 593 beds and 64 bassinettes. For the past 50 years, Presbyterian has also operated Hemby Children's Hospital, dedicated solely to pediatric care. Presbyterian Orthopedic Hospital is hailed as the top hospital in the state for joint operations. Off Highway 51, Presbyterian Hospital Matthews is a 240,000-square-foot facility with 102 private patient rooms. Presbyterian's newest addition is Presbyterian Hospital Huntersville, a 55-bed facility off I-77.
There are plenty of other regional hospitals in the Charlotte metro area. Lake Norman Regional Medical Center in Mooresville opened a $41 million facility near I-77 in 1999. With 435 beds, Gaston Memorial Hospital has served Gaston County since 1946. Northeast Medical Center in Concord has been named one of Solucient's Top 100 Teaching Hospitals for the past three years. In Monroe, Union Regional Medical Center offers 157 acute-care beds and 66 long-term beds, and Piedmont Medical Center serves York, Chester and Lancaster counties with 288 beds.
If your health insurance plan dictates which hospitals you must use, make note of them when you seek referrals for care. If you have the opportunity to choose which hospitals you wish to use, take some time now to research Charlotte's institutions so you'll be well equipped to select the one you prefer should the need arise