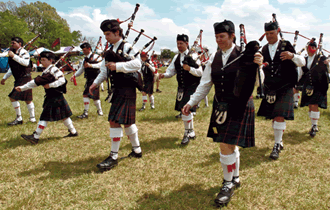 The Charlotte region hops with festivals, sports events and activities of all kinds to suit any interest. Here's a brief look at some perennial favorites; keep an eye on local newspapers, radio and TV for others.
Arts festivals are among Charlotte's most popular events. Festival in the Park (www.festivalinthepark.org), an arts and crafts festival around Freedom Park's lake, appears every September.
Several festivals celebrate Charlotte's international and ethnic ties, including the St. Patrick's Day Parade and Irish Festival (www.charlottestpatsday.com) in March, the Loch Norman Highland Games (www.ruralfarm.org) near Davidson in April, the Yiasou Greek Festival (www.greekorthodoxclt.org) in September and UNC Charlotte's International Festival (www.uncc.edu/ifest) in September. Novello (www.novellofestival.net), a festival sponsored by the Charlotte-Mecklenburg Library, draws thousands in October to hear authors such as novelist Tom Clancy and reporter Bob Woodward of Watergate fame.
Rock Hill, S.C., invites visitors to its 11-day Come-See-Me festival (www.comeseeme.rockhill.net) in April and to Yap Ye Iswa/Day of the Catawbas (www.ccppcrafts.com), which is celebrated on the Catawba Indian reservation near Rock Hill in November.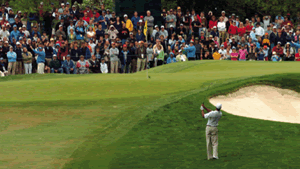 Sports events always draw big crowds in and around Charlotte. Here are some of the biggest: the Charlotte Observer Run for Peace Marathon (www.runforpeace.active.com), the Queens Cup Steeplechase (www.queenscup.org) at Mineral Springs in Union County in April, The Wachovia Championship PGA tournament (www.wachoviachampionship.com) in May at Quail Hollow Country Club and the Charlotte Ultraswim (www.justswimmac.org/ultraswim) in June.
NASCAR races roar twice a year at Lowe's Motor Speedway (www.lowesmotorspeedway.com), including race week with the Nextel All-Star Challenge and Coca-Cola 600 in May and the UAW-GM Quality 500 in October. Racing excitement spills from the speedway into Uptown Charlotte during Speed Week each May. You can enjoy a parade, fireworks, entertainment, food and special events leading up to the Coca-Cola 600.
Holidays are prime times for fun. Fireworks and a concert spark the city's Fourth of July festivities. On Thanksgiving, the Carolinas Carousel Parade (www.carrouselparade.org) salutes princesses chosen from area high schools and opens the Christmas season with Santa's arrival.
Folks who love collecting ideas for their homes will enjoy the many home tours. The Mint Museum (www.mintmuseum.org) sponsors two of the best – the Home and Garden Tour in April and the Antiques Show in October. The Charlotte Symphony Guild (www.symphonyguildcharlotte.org) sponsors the ASID Designer House each September. The Home Builders Association of Charlotte (www.hbacharlotte.com) presents HomeArama each spring. Many neighborhood groups and private companies also sponsor home tours throughout the year, where you can look at renovated older homes or spectacular new ones.
Many organizations sponsor exhibits and trade shows at the Charlotte Merchandise Mart, the Charlotte Convention Center and other sites around town. Southern Shows Inc. (www.southernshows.com) sponsors several Charlotte favorites, including the Southern Spring Show in February-March, the Southern Ideal Home Show in September-October and the Southern Christmas Show in November.